I Love The Seasons
Change is good. Seasons remind us we're alive.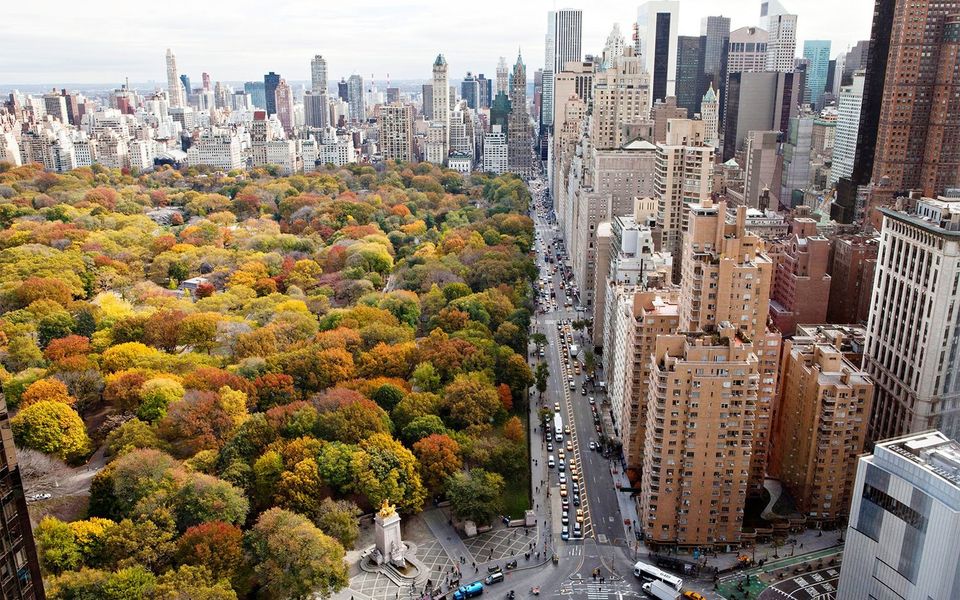 This post was originally published on December 2, 2017 on andyellwood.com.
Looking out over Central Park from a friend's apartment this morning, the rectangle of nature planted in the middle of the concrete jungle displays the last of the deep reds and copper tones atop the canopy of trees hiding all the fun and merriment below. Fall is moving quickly into winter and I am thrilled: I love the seasons.
Eight years ago when I moved to New York from Texas, I was coming from a place that didn't have distinct seasons. In Texas, there is Summer and Not-Summer. Here on my island, that others call Manhattan, I cherish the changing of seasons and love all four seasons and the differences they bring to every aspect of life. Whether it is what I wear, what I eat, what I drink, what activities I do with friends, which direction I drive out of the city on the weekends, or simply which playlist is the soundtrack to my walk through the neighborhood: I love the seasons.
I was reminded recently that the weather and calendar aren't the only parts of life that have seasons. There are seasons of plenty and seasons of want in our personal and professional lives. There are seasons of warmth and seasons of cold in our relationships. There are seasons of constants and seasons of chaos in our mental well being. There are seasons of joy and seasons of pain in our families and friendships. Each season brings a new chance to grow and adapt and lean into the fact that we're alive and aware of the change: I love the seasons.
I have family and friends that have moved to southern states to get away from the cold of winter and to enjoy year 'round sunshine and regulated seasonality. I have friends who moved away from relationships, opportunities, and challenges that have any downside and therefore are relegated to a small swing in change, if any at all.  Their constant "sunny and 72" is my worst nightmare: I love the seasons.