Resolution
Going into 2012, there's a lot of uncertainty in my future. That's a good thing.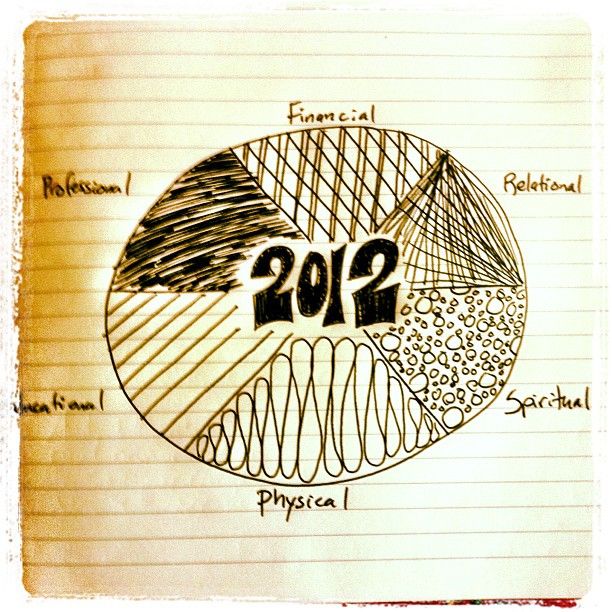 This post was originally published on December 29, 2011 on andyellwood.com.
I am in an incredibly awesome position as I think through what I want out of 2012. I haven't finalized my next career move now that Gowalla has been acquired by Facebook and therefore I'm thinking about and writing my plans for next year with a ton of unknowns attached. And it's awesome.
For years, I've broken my annual and monthly goals down into 6 categories as I think through what I expect of myself:
Professional
Financial
Relational
Spiritual
Physical
Educational
I start with very broad strokes in each of those categories, everything that pops into my head gets written down. I usually end up with 10-12 ideas for each category. Then, once I have all of those ideas in front of me, I take a big step back and look for trends, themes, or story lines that need to be pulled out and highlighted.
What did I say about myself in the free flow of goals and aspirations for the next 12 months? With some intentional thought and a large cup of black coffee, I was thrilled by what I found this year. The unknowns of what my business card will say I am and what I do in 2012 actually freed me up to think about things I hadn't before. I'm still refining what I'll commit to for 2012, but the big idea(s) are there.
We're all telling a story with every action we choose to take or not take. We're both the protagonist and the antagonist of an epic tale more commonly referred to as "our life." Going into the new year feels fresh and full of possibility, but 12 months from now, one thing is guaranteed to be true: 2012 will only ever be what we choose to make of it.
Happy New Year.